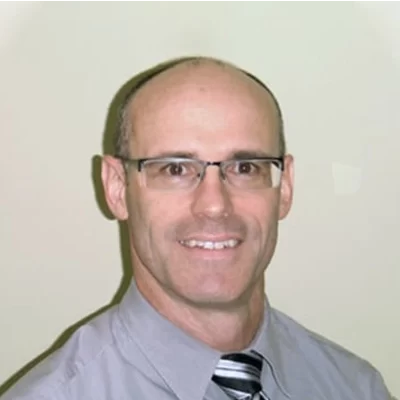 Chiropractor
PATRICK KIRKHAM D.C.
Dr. Patrick Kirkham D.C.  joined Britannia Chiropractic Clinic Clinic in 2008, replacing Dr. Carole Ouellette D.C. after her move back to New Brunswick. He is a familiar presence at the clinic after his past work as a locum for the chiropractors of BCC. Dr. Kirkham D.C. was raised in Chelmsford, a small town outside of Sudbury, ON.
He has a Bachelor of Science from the University of Waterloo (1992) and received his Doctor of Chiropractic from the Canadian Memorial Chiropractic College in Toronto in 1996. He is married to Kyla and they have 4 children; Gabriel, Isaiah, Adam, and Camille.
From a young age, health and wellness have been important for Dr. Kirkham D.C. His first experience with chiropractic was at the age of 13 when severe knee pain started to affect his walking and running. His track and field coach brought him to his chiropractor who found subluxations in his spine and pelvis that were affecting the way he walked. After having these subluxations corrected, Dr. Kirkham D.C. went on to be successful in track, volleyball, and hockey, competing throughout high school and university. He still pursues an active lifestyle with interests in running, hockey, and general fitness and believes that this, combined with a healthy diet, positive attitude, and chiropractic care is essential to great health.
Dr. Kirkham D.C. brings this philosophy to his practice with a natural, wellness-oriented approach: spinal evaluations, orthotic assessments and advice on nutrition and lifestyle are key to his practice. He utilizes different techniques, including traditional chiropractic adjustments as well as post-graduate training in cranial adjusting (which helps to resolve head trauma from accidents, birth, etc.) and Webster's technique (which helps to minimize pelvic misalignments in pregnancy). Family and community care are a strong focus of Dr. Kirkham D.C., with particular areas of interest in athletic performance, workplace performance, posture evaluation, and prenatal and pediatric care.
Dr. Kirkham D.C. is a member of the College of Chiropractors of Ontario, the Ontario Chiropractic Association, the Canadian Chiropractic Association, and the International Chiropractic Pediatric Association.
He is available to speak at lunch and learns, and groups and organizations about the benefits of chiropractic. Please contact the clinic for more information.
Click here to email Dr. Kirkham D.C.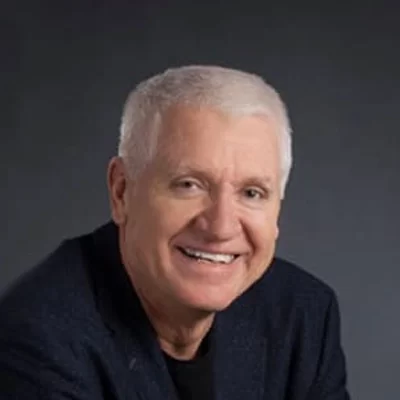 CHIROPRACTOR
KEN DICK D.C.
Ken W. Dick was born in Leamington, Ontario on a fruit and vegetable farm which led to experiences close to nature that have influenced his health philosophy. His family was part of a close knit Mennonite farming community which stressed principles of simplicity, ethics and discipline.
Ken pursued kinesiology studies in the cooperative program at the University of Waterloo and graduated in 1979. His work experience centered around jobs as a tennis professional as well as positions in 3 different hospital settings as a kinesiologist. This led him to studies at the Canadian Memorial Chiropractic College in Toronto from which he graduated cum laude in 1983. He was awarded athlete of the year honours upon graduation as well as the award of honour and the award of merit for his accomplishments as a clinic intern.
Ken spent a year providing locum tenens in clinics in Toronto, Ottawa, Sudbury, and Copenhagen before establishing the Britannia Chiropractic Clinic Clinic in Ottawa, Ontario. He has thoroughly enjoyed the challenge of offering a community-based, preventive, holistic health care practice for over 9,000 patients for more than 30 years. He has developed an area of expertise in athletic injuries while caring for many local, national, and international athletes. Ken is also a certified Level 2 Hockey Trainer. Continuing educational interests have included studies in laser and needle acupuncture, Parker Research seminars, and naturopathy. His present practice approach consists of a combination of diversified chiropractic techniques plus nutritional and exercise counseling. Ken is trained in neuroemotional technique (NET) which involves treating the relationship between traumatic emotional events and physical health and he has also done graduate studies in Cranial Adjusting Technique Turner Style. Ken has recently developed many low-force techniques with the implementation of Impulse adjusting with astonishing results.
Related travel involvement includes pursuits of healing insights to Europe, Russia, and Australia. A major concern of Ken's is to foster a cooperative spirit among health professionals. He has been a faculty member of the Canadian College of Natural Healing and has also given lectures to the University of Ottawa Medical School, Environmental Health Association, Fitness Canada, and the Canadian Coaching Association. He has also appeared on numerous television and radio talk shows. Ken is the Eastern Ontario representative for the Ethics and Discipline Committee of the Ontario Chiropractic Association. Avocational interests include public speaking, writing, travel, and athletic pursuits in the form of tennis, running golf, and cross-country skiing. Organizations of which he is a member include the Ontario, Canadian, and Canadian Chiropractic Associations and the Wholistic Health International Association. He is past president of The Eastern Ontario Chiropractic Society. Future plans include more involvement in natural-based healthcare alternatives as a writer and speaker. Balance in lifestyle is a major tenet of Ken's health philosophy and family life will always maintain a place of priority as well as continuing to enjoy the privilege of relating to patients on a one-to-one basis in a clinic setting that is constantly evolving.
In 2017 Ken authored his first book Healing Satori. Healing Satori is a literary medicine without any negative side effects. Your health will improve just by reading it. To purchase your copy of Healing Satori please visit www.drkenhealingsatori.com/.
Click here to email Dr. Dick D.C.
---
Doctor Ken Dick D.C.'s Hours:
Tuesday: 8:30am - 11:30am
Wednesday: 1:30pm - 4:30pm CHIROPRACTIC ASSISTANT
LISE WHITE CHIROPRACTIC ASSISTANT
KELSEY RANKIN
WHAT MAKES US UNIQUE
We use gentle, non-force techniques
We tailor treatment programs to each individual need
Our Chiropractors have over 60+ years of experience.
We are open 11 hours per day from 7:00 a.m. to 6:00 p.m. and available for emergency care.
We have well-trained staff with 65+ years of experience in handling insurance claims.
We are sympathetic, compassionate, ethical professionals.
We offer our services in French or English :
Our Chiropractors are accredited service providers for Veteran's Affairs, the Department of National Defense (DND), and the Royal Canadian Mounted Police (RCMP)
We refer patients to medical professionals if that is required
We offer a wide range of complementary services such as nutritional counseling, custom foot orthotic fitting, and registered massage therapy.
OFFICE HOURS
---
Monday
12:45pm - 6:15pm
---
Tuesday
7:00am - 12:30pm
---
Wednesday
7:00am - 12:15pm
1:30pm - 4:30pm
---
Thursday
12:45pm - 6:15pm
---
Friday
7:00am - 12:15pm
---
Saturday & Sunday
Closed